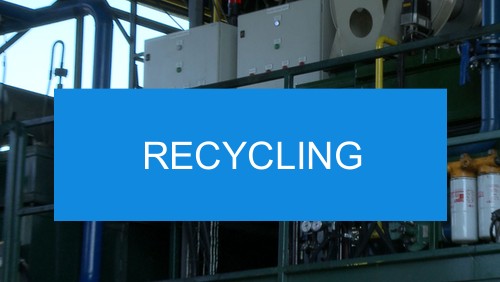 TIRE WASTE RECYCLING TECHNOLOGIES
WHEN TIRES APPEARED, THE QUESTION OF RECYCLING THEM ALSO CAME UP AS A TASK, ESPECIALLY AFTER THEY WERE SPREAD IN A MASSIVE QUANTITY. THERE WERE MANY PILES OF MILLION PIECES TIRE WASTE WORLDWIDE AND UNFORTUNATELY THERE IS NO DEFINETELLY 'PERFECT' SOLUTION FOR RECYCLING. DIFFERENT COUNTRIES HAVE DIFFERENT VIEWS OF HOW TO 'GET RID OF THEM', IN MOST OF THE CASES BY POWERHOUSE UTILIZATION.
THE MAIN PROBLEM OF RECYCLING TIRE WASTE IS THE PRODUCT ITSELF BECAUSE IT'S CREATED TO BE RESISTANT TO MOST PHYSICAL/CHEMICAL IMPACTS (IN WINTER ROADS ARE SALTED, THEY ARE USED BETWEEN – 30 AND 50 DEGREES CELSIUS, VEHICLES CAN RUN WITH HIGHER SPEED, LORRIES MOVE MORE AND MORE WEIGHTS). THESE FEATURES MAKE THE RECYCLING COMPANIES' TASKS MORE DIFFICULT, MOREOVER THE TIRE MANUFACTURERS ARE ALWAYS ONE STEP FURTHER. NEW BLENDING COMPONENTS APPEAR, NEW TRUSS STRENGTHENING MATERIALS, NEW ALLOYS ARE USED TO STRENGHTEN THE STEELCORD. THESE MODIFICATIONS ARE USUALLY DISCOVERED ONLY AT THE PROCESS BY THE RECYCLING COMPANIES.
THE NUMBER OF VEHICLES USING RUBBER TIRES ARE INCREASING GLOBALLY JUST LIKE IN HUNGARY, WHICH PROPORTIONATELY CREATES MORE TIRE WASTE.
AS THE WASTE OF TIRES WERE INCREASING, PROFESSIONALS STARTED CREATING RECYCLING SYSTEMS WORLDWIDE.
IT'S USUALLY FORGOTTEN THAT DURING UTILIZATION OF TIRES MOST OF THE RUNNING SURFACE IS ABRADING. THE EXTENT OF ABRADE IS 10% COMPARED TO A NEW TIRE'S WEIGHT! SO, IF 50.000 TONS OF NEW TIRES COME OUT TO THE ROADS, THE MAXIMUM COLLECTABLE QUANTITY OF WASTE TIRES CAN BE 45.000 TONS. THE REST 5.000 TONS OF FINE RUBBER DUST REMAINS ON THE ROADS OR GO IN THE AIR!
A., RECYCLING SOLUTIONS:
RUBBER RETREADING: IN CASE CERTAIN TECHNICAL CONDITIONS COME TO FRUITION, THE RUNNING SURFACE OF THE TIRE CAN BE REMOVED BY RUBBING, THEN A NEW SURFACE CAN BE PLACED INSTEAD. THE NEW SURFACE GOES THROUGH VULCANIZATION AND THE TIRE CAN BE USED AGAIN.
UNFORTUNATELY BECAUSE OF THE CHEAPER NEW TIRES IT'S NOT WORTH TO DO RETREADING ON ALL TYPES. THIS WAY OF RECYCLING IS SUFFICIENT FOR NOT STEERABLE LORRY TIRES.
GRINDING: ONE OF THE MOST COMMON RECYCLING SOLUTION. SEVERAL BUSINESSES ARE DEVELOPING GRINDING EQUIPMENTS AND MACHINES.
MAIN POINT OF THE PROCEDURE IS THAT SHREDDING (ROUGH GRINDING)IS THE FIRST STEP, WHICH TEARS THE TIRE WASTE INTO PALM SIZE PIECES.
NEXT STEP IS GRINDING WHICH MAKES 10-70MM SIZE PIECES ACCORDING TO THE PURPOSE OF FUTURE USE. CRITICAL SIZE IS 15-18MM WHERE THE STEEL WIRES OF THE TIRE ARE PRESENT WITH 1-2% AND HALF OF THE TEXTL CAN BE SEPARATED.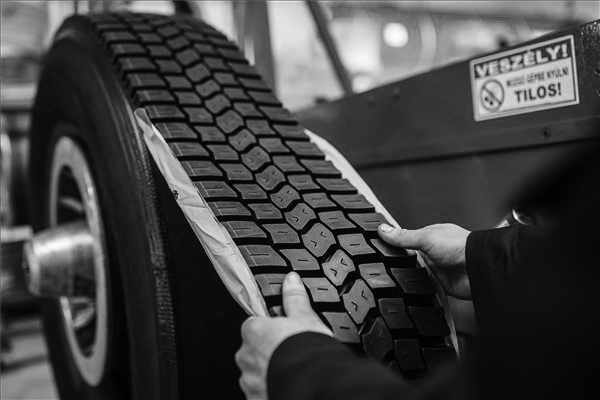 NEXT STEP IS GRANULATING WHERE THE END PRODUCTS ARE GRANULATES CLASSIFIED BY SIZES (FOR EXAMPLE 0-1, 1-3, 1-4, 2-4 ETC.). THESE ARE CLASSIFIED AND SOLD BY SIZE (NUMBERS SHOW THE MINIMUM AND MAXIMUM GRAIN SIZE).
IN THE LAST DECADE WE REALISED MORE INTEREST FOR FURTHER GRINDING OF UNDER 1 MM SIZE FRACTION. INLAND RUBBER BITUMEN DEVELOPMENTS WERE/ARE IN PROGRESS IN THIS SIZE RANGE. THESE ARE SO-CALLED FINE GRINGDING RANGES WITH 100-200-500 MICRON GRAINS. THERE ARE SEVERAL PROCEEDINGS, INCLUDING FREEZING PROCESS (CRYOGENIC GRINDING).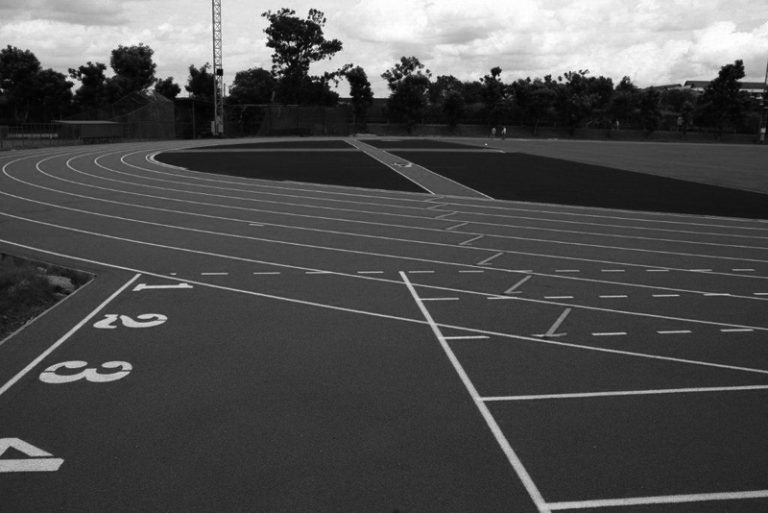 BESIDE GRINDING, PRODUCTS MADE OF GRANULATES ARE MEANINGFUL:
VIBRATION ABSORBING SHEETS
FALL PROTECTION RUBBER SHEETS
RUNNING TRACK COVER
ARTIFICIAL FOOTBALL FIELDS
PRODUCTS MADE BY POWERFUL PRESSING (FOR EXAMPLE KERBSTONE)
RUBBER BITUMEN
RE USED GRANULATES IN RUBBER COMPOUNDS
IN CRITICS' OPINION, THE MAIN PROBLEM WITH GRINDING AND THE PRODUCTS RESULTING FROM GRINDING IS THAT LARGE AMOUNT OF ENERGY IS NECESSARY FOR PRODUCING GRANULATES, THEN THE END PRODUCT IS USED FOR JUST A CERTAIN PERIOD AND LATER ON IT GOES TO THE WASTE AGAIN. IS IT REALLY WORTH TO USE SO MUCH ENERGY FOR A FEW YEARS UTILIZATION? THE OPINION OF HEALTH PROTECTION ORGANISATIONS ABOUT ARTIFICIAL FOOTBALL FIELDS ARE NEGATIVE BECAUSE OF THE EFFECT OF RUBBER DUST TO HUMANS' LUNGS. IN THESE CASES, GENERAL AND ACCEPTED POSITION IS NOT PUBLISHED.
B., POSSIBLE ENERGETIC UTILIZATION:
BURNING IN CEMENT FACTORY
CEMENT FACTORIES HAVE LARGE ENERGY DEMAND.THIS DEMAND CAN BE COVERED BY MORE TYPES OF MATERIALS. THERE ARE CEMENT FACTORIES WHICH USE PETROLEUM CARBON (COMING FROM FUEL REFINEMENT) BECAUSE OF ITS LARGE ENERGY, BUT CEMENT FACTORIES REALISED THAT THEY CAN OPERATE WITH HIGH ENERGY WASTE WITH THE APPROPRIATE FILTERS. THIS KIND OF WASTE IS MOSTLY RDF WASTE AND RUBBER WASTE. CEMENT FACTORIES' BURNING GOES ON A VERY HIGH TEMPERATURE, IT CAN REACH 1200-1400 C DEGREES CELSIUS, RUBBER WASTE PUT INTO THE FURNACE (WITH THE REMAINING STEEL) WILL BE THE PART OF CLINKER. THIS WAY THE STEEL AND ASH ARE MATERIAL UTILIZED (20%). OWING TO THE FILTERS AND THE MONITORING SYSTEM THEY CAN KEEP THE EMISSION NORMS, BECAUSE OF THE HIGH TEMPERATURE EXTREMELY DANGEROUS COMPONENTS (CARCINOGENIC) CAN'T RELEASE.
FIRING:
IT'S A RARE SOLUTION THAT A POWER PLANT IS DESIGNED FOR OPERATION OF BURNING WASTE (ESPECIALLY VERY UNIQUE THAT WE HAVE ONE OF THIS TYPE IN HUNGARY). THE APPROPRIATE SIZE CUT WASTE GOES INTO A HIGH TEMPERATURE BOILER. THE RESULTING HEAT IS TRANSFORMED INTO ELECTRICITY BY STEAM TURBINE, IT CAN BE USED FOR HEATING OR WARMING UP WATER . THE EMISSION VALUES ARE SECURED BY THE CAREFULLY DESIGNED FILTER SYSTEM, WHICH IS THE MONITORING SYSTEM. THE RESULTING BOILER ASH (AS NORMAL WASTE) AND THE SOOT (AS DANGEROUS WASTE) ARE TAKEN TO THE APPROPRIATE COMPANIES TO MAKE THEM HARMLESS.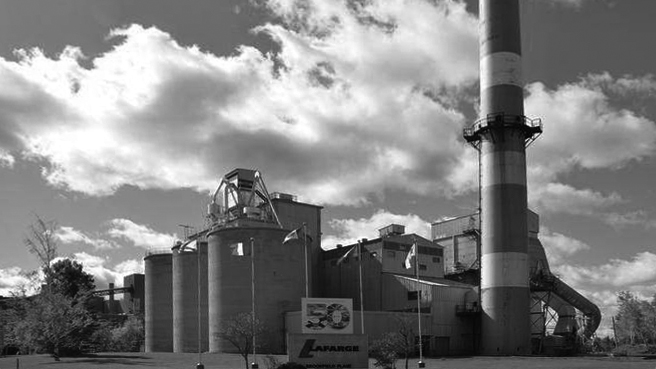 C., HYBRID SOLUTIONS: PYROLYSIS
PYROLYSIS IS SUCH A RECYCLING SOLUTION WHICH HAS BEEN USED BY OIL AND CHEMICAL INDUSTRIES FOR QUITE LONG. IN 1960'S USA, FIRSTLY PYROLYSIS WAS USED FOR PROCESSING TIRE WASTE, BUT IT COULDN'T FUNCTION IN INDUSTRIAL SIZE. NEITHER THE TECHONLOGY, NOR THE QUALITY OF PRODUCTS WERE NOT SUFFICIENT, SO IT WAS STOPPED. IN THE LAST DECADES SEVERAL NATIONS' RESEARCH GROUPS STARTED IMPROVING THE TECHNOLOGY BUT WITH LITTLE SUCCESS. AT THE BEGINNING OF 2000'S PROFESSIONALS STARTED TO HAVE THE AIM TO RETRIEVE THE VALUABLE MATERIALS FROM RUBBER TIRES AND SELL THEM ON THE SECONDARY RAW MATERIALS MARKET. PRESENTLY THE TECHNOLOGY'S DEVELOPMENT REACHED THE STAGE WHERE THIS HARDLY OPTIMIZABLE PROCESS WAS BUILT UP FOR A PROPERLY OPERATING SYSTEM WITH THE RIGHT EQUIPMENTS, CONTROLLING AND DEFENSIVE SYSTEMS AND TARGET HARDWARES (UNIQUE PRODUCTION AND CALIBRATION) .
WORLDWIDE PRIMARILY FROM ASIA, THE MARKET IS ASSAILED WITH CHEAP PYROLYSIS PLANTS, WITH FAR AWAY PROMISSES FROM REALITY, WITH CRITICIZABLE LEVELS OF TECHNICAL SYSTEMS. MOST OF THE RESEACRHES AND PUBLICATIONS ARE BASED ON THESE PLANTS, SO THERE CAN'T BE CONFIDENT STATEMENTS. IN SOME OF THE EU COUNTRIES A FEW PRIVATE PYROLYSIS PLANTS HAVE BEEN BUILT OBSERVING THE STIRCT ENVIROMENTAL AND TECHNOLOGICAL REGULATIONS. SOME OF THESE ARE EXAMINABLE FOR QUANTITY PRODUCTION AND IN THE NEAR FUTURE CAN EXIT FROM BEING JUST A DEVELOPER PLANT.
WHY CAN PYROLYSIS BE CONSIDERED AS A HYBRID SYSTEM?
WE CALL IT HYBRID WASTE PROCESSING TECHNOLOGY BECAUSE THE RESULTING PRODUCTS (OIL, GAS, CARBON BLACK) IN CASE OF PROPER QUALITY CAN BE USED EITHER AS RAW MATERIALS OR ENERGETICALLY. RAW CARBON BLACK RESULTING FROM THE TECHNOLOGY CAN BE USED ONLY ENERGETICALLY BUT AFTER DIFFERENT GRINDING AND ACTIVATION.
PROCESSES IT COULD BE USED IN RUBBER INDUSTRY, PLASTIC INDUSTRY. THIS WAY IT CAN REPLACE FOSSIL ORIGIN MATERIALS. IT DEPENDS ON THE PYROLYSIS TECHNOLOGY'S STANDARDS IF THE TECHNOLOGY CAN RESULT PRODUCTS USABLE FOR FURTHER UTILIZATION OR JUST FOR HEATING. THE ADVANCED PYROLYSIS PLANTS HAVE THESE SYSTEMS, SO IT CAN ACCOMPLISH MATERIAL UTILIZATION.